Our friends from the SA Jews for Palestine (SAJFP) are hosting a visiting delegation of Palestinian activists from various organizations including Adalah, Zochrot, ADRID and Badil. Here are some of the upcoming events:
GROUP OF SOUTH AFRICAN JEWS APOLOGIZE TO DISPLACED PALESTINIANS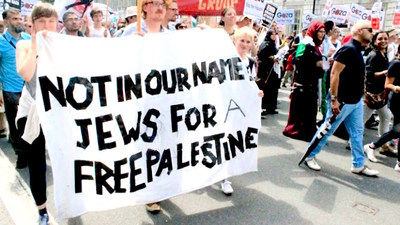 In 1948
Israeli forces depopulated and ethnically cleansed several Palestinian villages to create the Modern State of Israel (not to be confused with the Biblical Land of Israel).
In the 1970s members of the Jewish community in South Africa had previously donated to the pro-Israeli Jewish National Fund (JNF), donations that were used by Israel to plant a forest (the "South African Forest") on top of the Israeli-destroyed Palestinian village of Lubya.
It has subsequently emerged that the JNF's aim of planting such forests was to cover up and hide Israel's crimes and destruction of Palestinian villages, to conceal blame and try to consign Palestinian memories of their previous homes to oblivion.Last year members of the South African Jews for A Free Palestine (SAJFP) travelled to Palestine-Israel and publicly apologized to descendants of Palestinian  refugees for their role in Israel's displacement of Palestinians. Click here for more info.